'Lookin' Sharp' Reversible Dog Bandana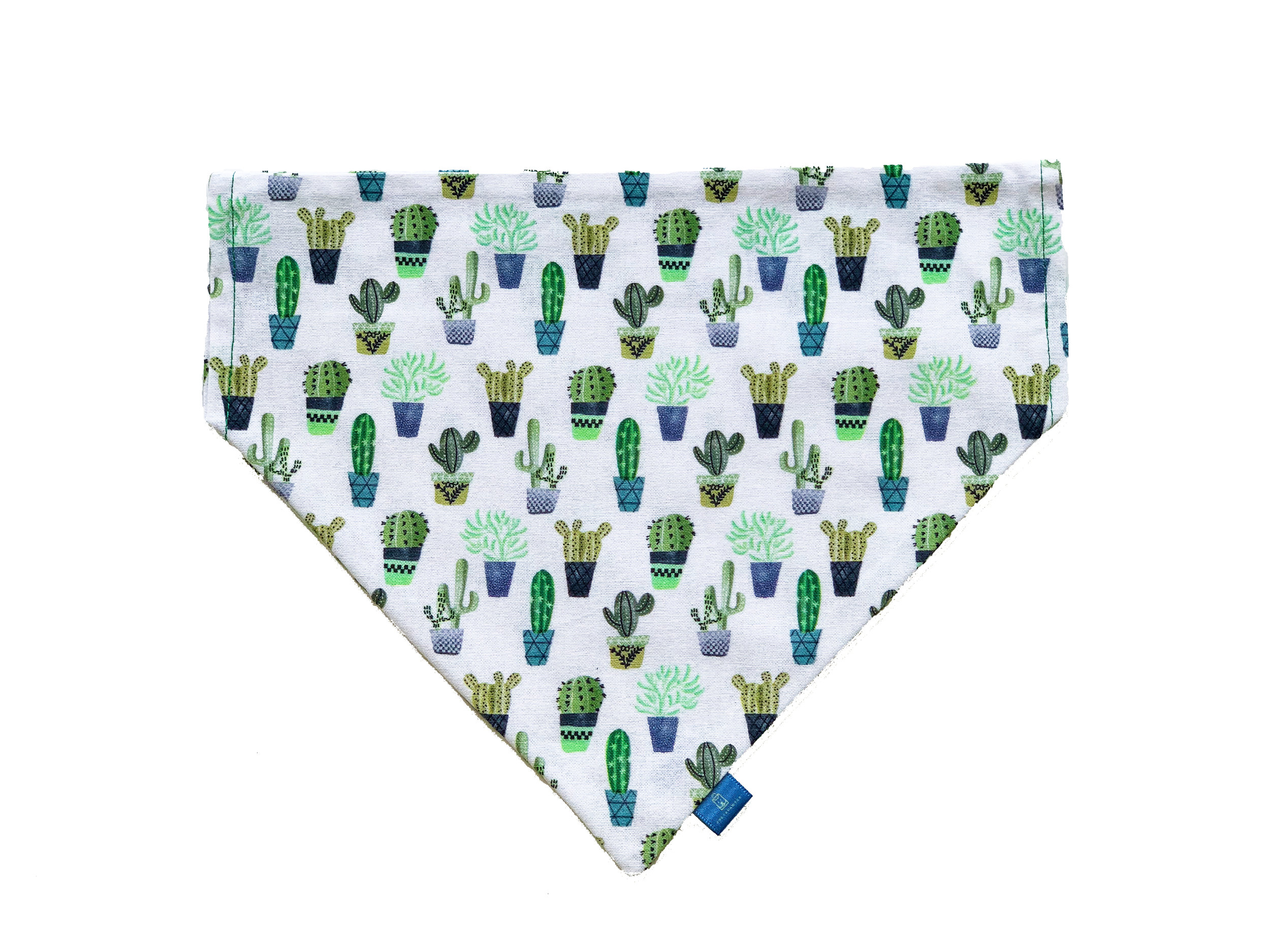 'Lookin' Sharp' Reversible Dog Bandana
This fabulous bandana is still reversible but has been made to give you one total look, because we know how much you love this catus fabric. How PAWSOME is that?
Your dogs's collar simply feeds through the channel at the top of each bandana which means that it will stay around your dog's neck, no matter how hard it romps and rolls in the mud and/or water.
All of our bandanas are made from cotton fabric and therefore can be washed and ironed .
Here at PRETÀPAWTER we know that many dog owners prefer to walk their dog/s wearing harnesses, so if there is a particular bandana that you like, we are more than happy to make you one that can be secured to your dog's neck by adapting our current bandana pattern. All you would have to do is let us know the actual size of your dogs neck and we will ensure that the bandana can be tied with ease around their neck. Simples!
Just email us at info@pretawapter.co.uk quoting BESPOKE BANDANA and we will get back to you with a price for the unique bandana made just for your dog.